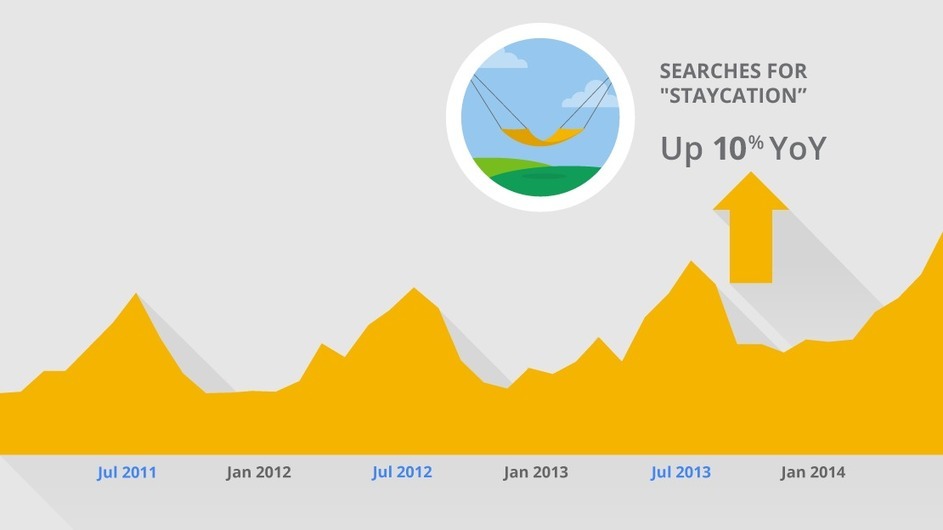 According to Google Search data, "staycations" are more popular than ever, and those looking to get away are escaping to unexpected destinations. For more insights into summer travel, check out the infographic.
Source: www.thinkwithgoogle.com
Where are people across the U.S. looking to stay this summer?
Hint: It's closer to home than you think. The most popular hotel
destinations are often the ones just down your street.
New York City is the most-searched destination for New Yorkers

Washingtonians are searching for destinations within driving distance of home.

Atlantans search near and not-so-far for hotels this summer.

…
Are you ready to market your hotel locally this summer?